They didn't. The photographs have been available at the Library of Congress website for years, but Yale made finding them so much easier!
Yale's Photogrammar Interactive Map is a great way to find photographs by county – the darker shade of green your county is, the more photographs are available.
When you find a photograph you are interested in be sure to click on the "Call Number (Library of Congress)" about halfway down the left side of the screen to see a higher definition image or download in different formats.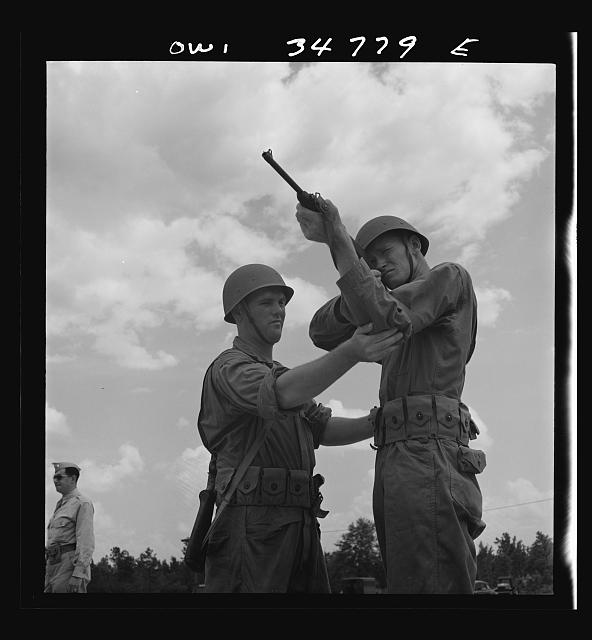 Warner Robins, Georgia. Air Service Command, Robins Field. Private Walter F. Guthrie, of Canadian, Texas, learning to handle a carbine. The instructor is Sergeant Dennis Maloney of Brooklyn, New York. Guthrie was a filling station operator in his hometown; Maloney, a clerk in an A&P store. Both are now members of a depot group[/caption]