Anna Mary Slifka was said to be the prettiest girl in the White River country and John C. Hill was known to all the young ladies in Meeker as "Handsome" Jack Hill. No doubt many hearts were broken when John and Anna married, but things were not quite as they seemed.
Less than one year after the wedding, Jack Hill was in a jail cell, and Anna's brother had helped to put him there.
Jack was charged with impersonating a man.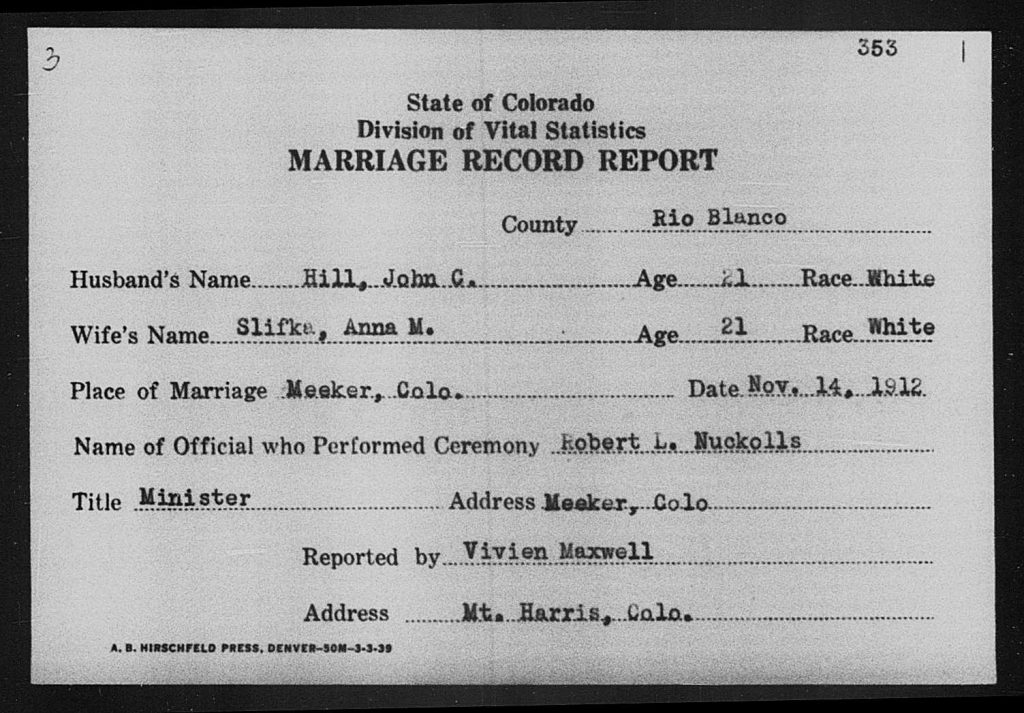 Girl Posing as a Man Weds Colorado Woman;

Both Make Confessions.

Meeker, Colo., Sept. 20.- "Handsome" Jack Hill, who for two years has been the ideal of masculinity in the eyes of the young women of Meeker, and who was known to the men as "the chap who married the prettiest girl in the White river country," is a woman.

The disclosure was made today and she was bound over to the October term of the district court, charged with impersonating a man.

Miss Anna Slifka, whom the good looking "Jack Hill" married, today supplemented her "husband's" confession with one in which she stated that she knew before the "marriage" that her husband's name was Helen Halstead*, and that the two planned the affair so they might work together in earning money to take both of them through an eastern college.

Two years ago Helen Halstead arrived here, attired as a man. "He" quickly became the beau of the town, courting many, but finally centering attention on Miss Slifka.

Miss Slifka's brother recently started an investigation which resulted in revealing the "bridegroom's" identity.

"I dressed in boy's clothing and came west because I wanted to work my way through college," she said. "A working girl has not any chance in the east and I thought I could dress like a man and get work on a ranch in the west, where I could earn enough by drawing a man's wages to start me in a good school."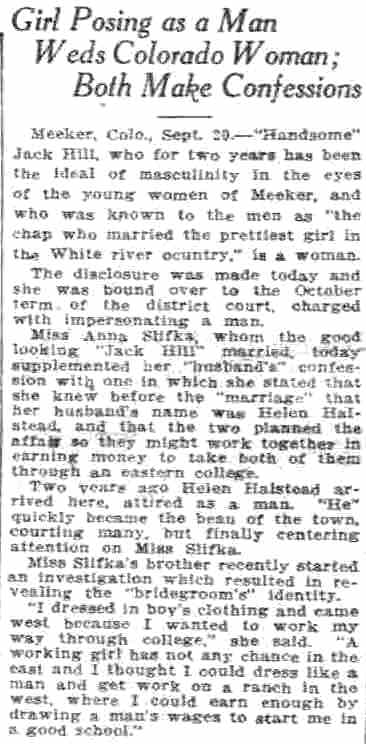 On 14 June 1918 Anna was married to Frederick Edgar Peasley. This marriage produced several children and was ended only by the death of Fred in 1949. Anna died in 1979.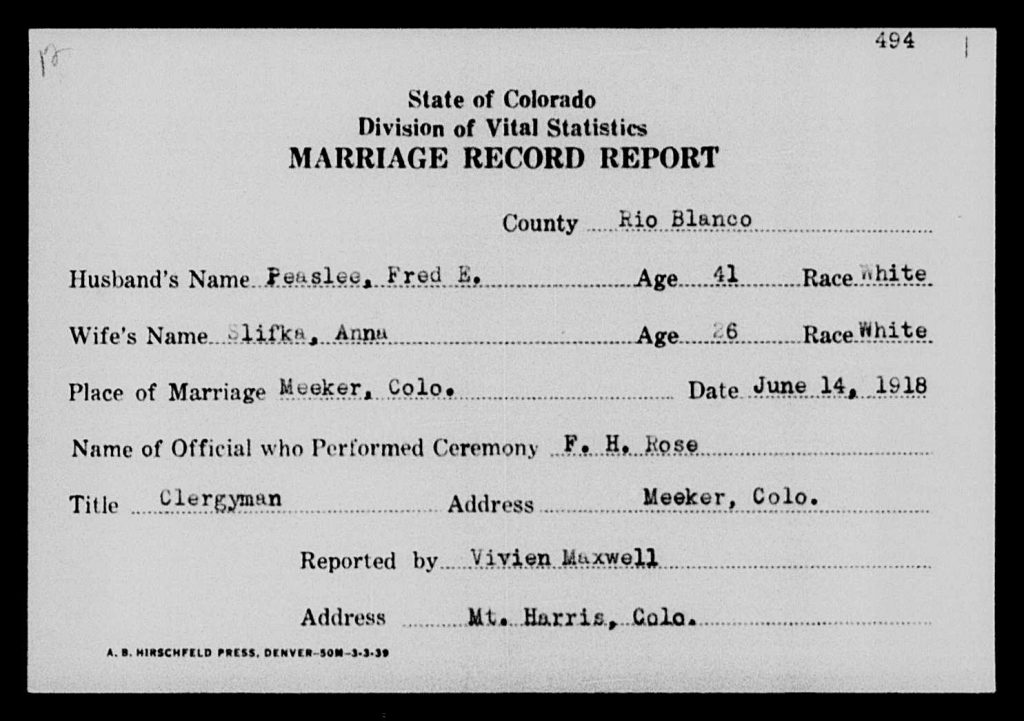 Helen, whose surname was given as Hilsher in later reports, returned to Denver.